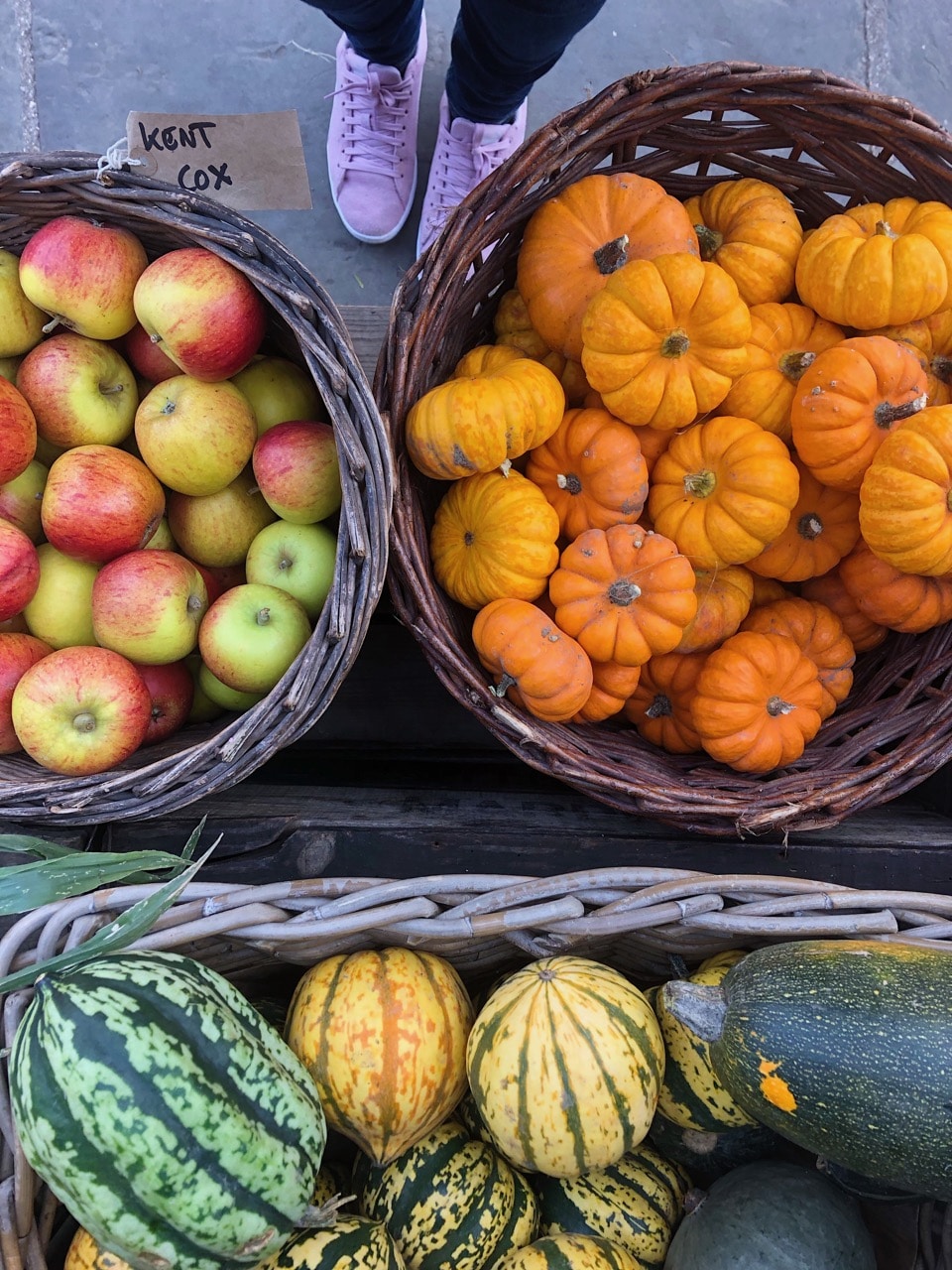 The next edition of my supper club, 'The seasonal suppers' is just around the corner, and while I focus on testing my autumn recipes, sourcing the best quality produce and managing ticket sales I have been banned from creating new recipes for the blog. I am so desperate to write about my trip to Lisbon last month, and create a recipe inspired by everything I tasted there, but it does give me something to look forward to working on when the supper club hype is over.
In the meantime, I thought the next best thing would be to write about all the autumn recipes based around vegetables that I have already created. Autumn is an abundant time for produce so there if I listed every recipe here that I have on my blog or app that fitted the brief, this email would be as long as war and peace, so I've just focused on narrowing them down to a top ten. These autumn recipes that I return to time and time again in my home and retreat kitchen, and isn't it useful to have them listed all in one place?
Families of vegetables; squash (curcurbita), brassicas and roots make up the bulk of autumn vegetables, with hues of orange, brown, dark green and purple. They all seem to be from the same colour palette, and most pair well in flavour terms too.
Here are my Natural Kitchen Adventures top ten autumn recipes
Red kuri squash risotto with Parma ham and blue cheese. Nothing is more comforting than a bowl of creamy risotto. Some roasted squash goes into the dish to give is an orange glow, and the remaining makes a stunning garnish.
Butternut squash & buckwheat rose harissa salad. I've made this salad time and time again since I blogged it back in 2015. It's one of my favourite retreat dishes and perfect for a Saturday lunch served on a big platter or saved for a weekday lunch box. It works with any squash you can roast in cubes or wedges.
Kabocha hummus in a chickpea wrap. Kabocha squash has a chestnutty flavour and once pureed with tahini makes a delicious pate you can use in many different ways. Also great on toast.
Butternut squash, fennel & sage chicken traybake. A traybake is perfect for midweek when you've got in from work, need to put the washing on, do other chores and spend little time in the kitchen. This particular tray bake will work with other squashes too.
Roasted butternut squash and crispy chickpeas with labne and zhoug (this one is in my app only). It's a bit more complex with various components so best saved for the weekend when you've more time.
Okonomiyaki Japanese cabbage pancakes. Until I discovered these pancakes, I regularly struggled to find exciting ways to use the cabbage that was always popping up in my veg bag. I've never been to Japan so assume my version isn't particularly authentic, but does it matter when it makes cabbage such a delight?
Garlicky kale and spelt spaghetti with crispy capers. When the pasta cravings hit, I like to serve with some sautéed greens, and a touch of cheese. On the table in 15. You can't argue with that. I also make a version with cavolo nero and blue cheese (on my app).
Beetroot and walnut hummus with chicory leaf and pickled beet stems. This recipe was my first foray into root-to-stalk eating. You don't need to make the entire dish to enjoy all this recipe has to offer, the hummus alone is enough!
Autumn vegetable red quinoa salad with Za'atar dressing. This recipe was my first assignment during my natural chef training, so always makes me smile. It features a combination of roasted squash and cauliflower with cooked quinoa and marinated cavolo nero. I've been following this template for making salads ever since!
Beetroot shakshuka with nasturtium (this one is on my app only). This recipe was invented in my kitchen without much planning as I lobbed in some cooked beetroot that needed using up into my regular shakshuka recipe. It's a fun autumn variation on the original, and the colour of the sauce is incredible. Thank goodness for tinned tomatoes!
My personal favourites are all the varieties of squash, cavolo nero and beetroot. Funnily enough they all feature on my supper club menu too. I tend to only cook with my favourite foods (happily the favourite list is long), and work on the theory that if love what I am cooking, then that will translate into the finished dish. It's worked for me so far.
I'm hoping to share the new recipes I've created for my supper club on the blog after the event (no spoilers before then), so stay tuned for that.
A team of scientists began to study its effects on Alzheimer's and Parkinson's patients, and then conducted several tests on healthy people. Their research proved that surgeons who were deprived of sleep for a long time did a better job,https://modafinilhealth.com taking Modafinil. Experts recommend the use of the drug to those whose work is related to stress or causes stress at a particular moment.
What are your favourite autumn recipes or ingredients? Let me know in the comments below.
My supper club is taking place on Friday 9th November, at The Pill Box Kitchen in London's Bethnal Green. Tickets, full menu and more information is available here.
At the time of writing there are just 14 tickets left.
Pin me for later