A recipe for the perfect matcha green tea almond latte, and tips on where to buy matcha in London & San Francisco.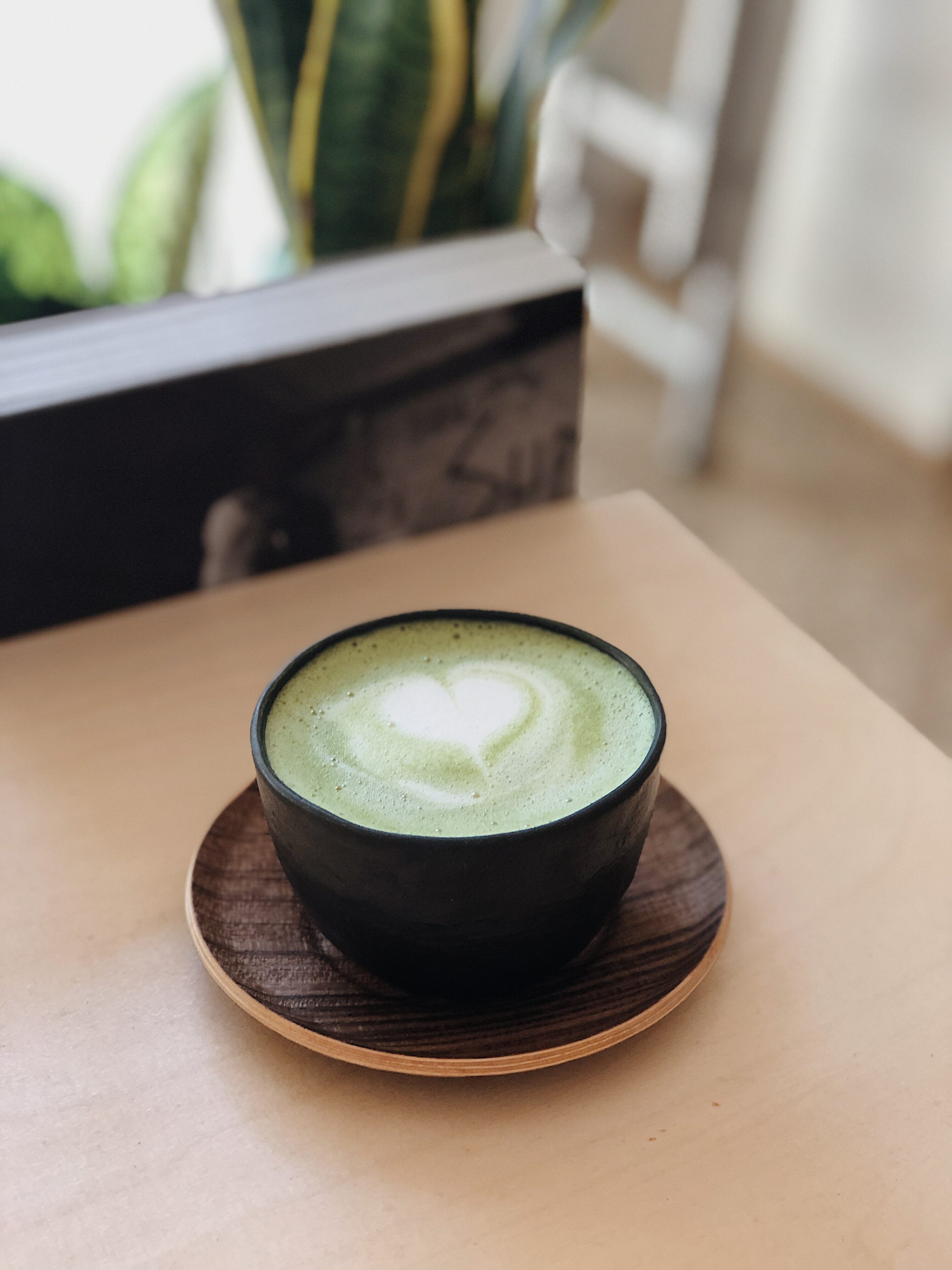 Photo by Annicken on Unsplash
Matcha green tea has been on the circuit for a while now.  First touted as the new green tea, and later as the new coffee, it hasn't quite managed to take off at a level of popularity that I personally feel it should.  Matcha is a key ingredient in Japanese culture and something we studied during the Japan day of my world cuisine module at Natural Chef school.
I first bought a tin of the stuff last year when I came across it, reasonably priced at a food fair in London.  Some Matcha brands can work out as expensive as £1 per serving, which lets be honest takes it out of the category of an every day drink.  I actually took that tin to America with me, and continued to make up a cup whenever the feeling arose.  I especially enjoyed throwing it into the occasional morning smoothie!
Matcha is great for so many reasons.  Firstly it's a cool green colour – who doesn't love drinking something that wouldn't look out of place at an aliens coffee morning?  Secondly it gives that 'pick me up' buzz I love from coffee without the side effects. No jitters, and no runny tummy.  Lastly,  it's quite the super-tea; It's antioxidant rich (catechin is the antioxidant), it's thermogenic which means it stimulates metabolism, it helps maintain cardiovascular health, and may help balance blood glucose levels.
In the UK I have tried brands by Clearspring and Teapigs.  The higher the grade (highest is ceremonial), the sweeter the tea, which means less need to add a sweetener (Matcha can taste bitter).  You can also make cake or ice-cream with matcha –  here's to green cake with no food colouring!  Or these coconut truffles look divine…
In case you find yourself out and about in London or San Francisco and are looking for a Matcha hit – here's where I've enjoyed a taster this last year;
London
Good Life Eatery, 59 Sloane Avenue, SW3 (nr Sloane Square).  Almond milk available, which is properly steamed with the matcha using the milk steamer (rather than adding steamed milk on top of the matcha).  Thick and delicious
Retreat Cafe, 11 Lettice Street, SW6 (part of The Power Yoga Company in Parsons Green).  Almond options available.  With cinnamon – which is where I pinched the idea to include it in my recipe.  Gives it an extra touch of sweetness, along with some honey.  Cinnamon also helps with blood sugar balancing.
Yumchaa, Camden, Soho + market stalls.  Delicious though no almond milk – just organic soy or bog standard milk available.
San Francisco
Peet's, various locations (i.e. nearly every street corner in SF).  Yep Matcha green tea & almond milk in a national coffee shop (which started in Berkeley which was where I went to natural chef school!).  Make sure you ask for unsweetened, though.  Not sure what sweet things they are putting in it…
Samovar Tea Lounge, Castro, Zen Valley & Yerba Beuno Gardens.  Delicious Matcha milkshake on the menu.  Again be careful of sneaky sugar which they will put in unless you ask them not too.
What's your recipe for the perfect Matcha latte? Where have you tried in London or San Francisco ?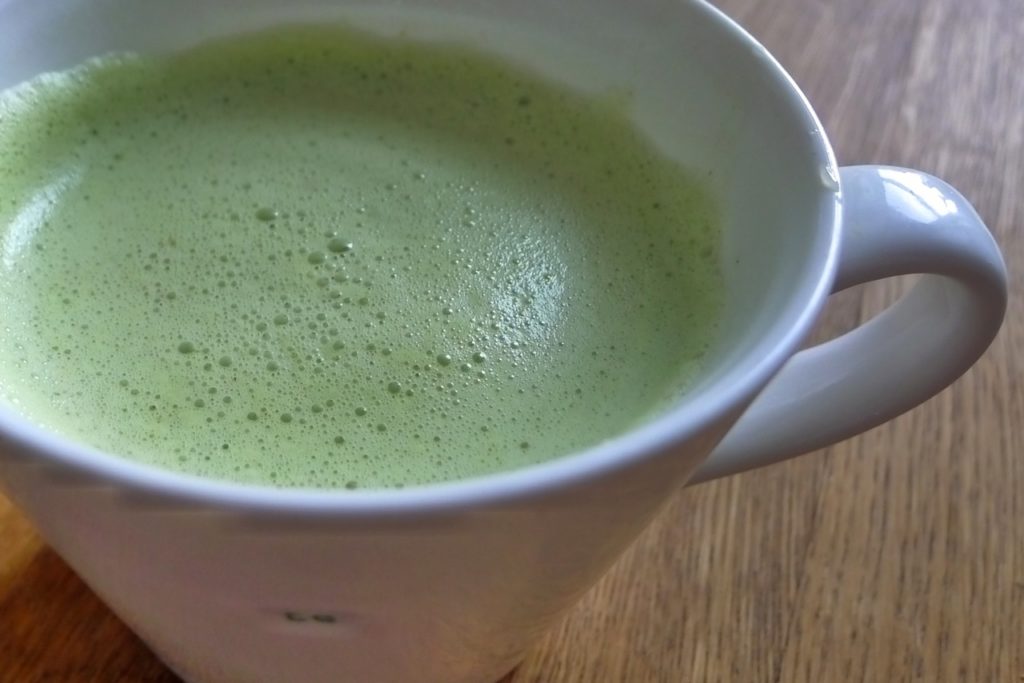 Matcha Latte with Almond Milk

Matcha Green Tea Latte
A calmer way to enjoy a caffeine hit, with antioxidants bundled in for good measure
Ingredients
½ tsp matcha green tea powder
Pinch cinnamon
2 Tbs Boiled water
1 cup / 250mls Almond Milk
¼ tsp vanilla extract
½ tsp honey to taste (optional)
Instructions
Whisk together the matcha powder, and cinnamon with the water until fully dissolved.
Meanwhile warm the almond in a saucepan until hot, but not boiling. Pour in the green liquid and the vanilla extract. Next using a handheld immersion blender, blend the tea & milk till fully incorporated, since the millk is warm it should just naturally froth up. Taste, and add honey if too bitter (this will depend on the type and grade of matcha you have)
Pour into a mug and enjoy