Beluga Lentil, Kale and Orange Veg Salad with Olive Tapenade Dressing, combines autumnal colours, something to serve at Halloween?
I realise I am slightly premature with my Halloween post, but since American shops have been preparing for Halloween since July this seems nothing in comparison. Much the same as John Lewis putting out its annual Christmas display in August. Is it me or does the preparation for festivals get earlier and earlier each year? Lets all slow down a bit everyone.
Last year for Halloween I made some aptly themed pumpkin muffins, but this year wanted to do something a bit outside of the predicted box, and came up with this healthy salad. This can be made well in advance of eating, so would be the perfect dish to make ahead and take along to a halloween gathering.
How often is it you stumble across a field of bright orange freshly harvested pumpkins?  Well I was lucky enough to see these this week at Half Moon Bay, and these vibrant orange colours were the inspiration for this recipe.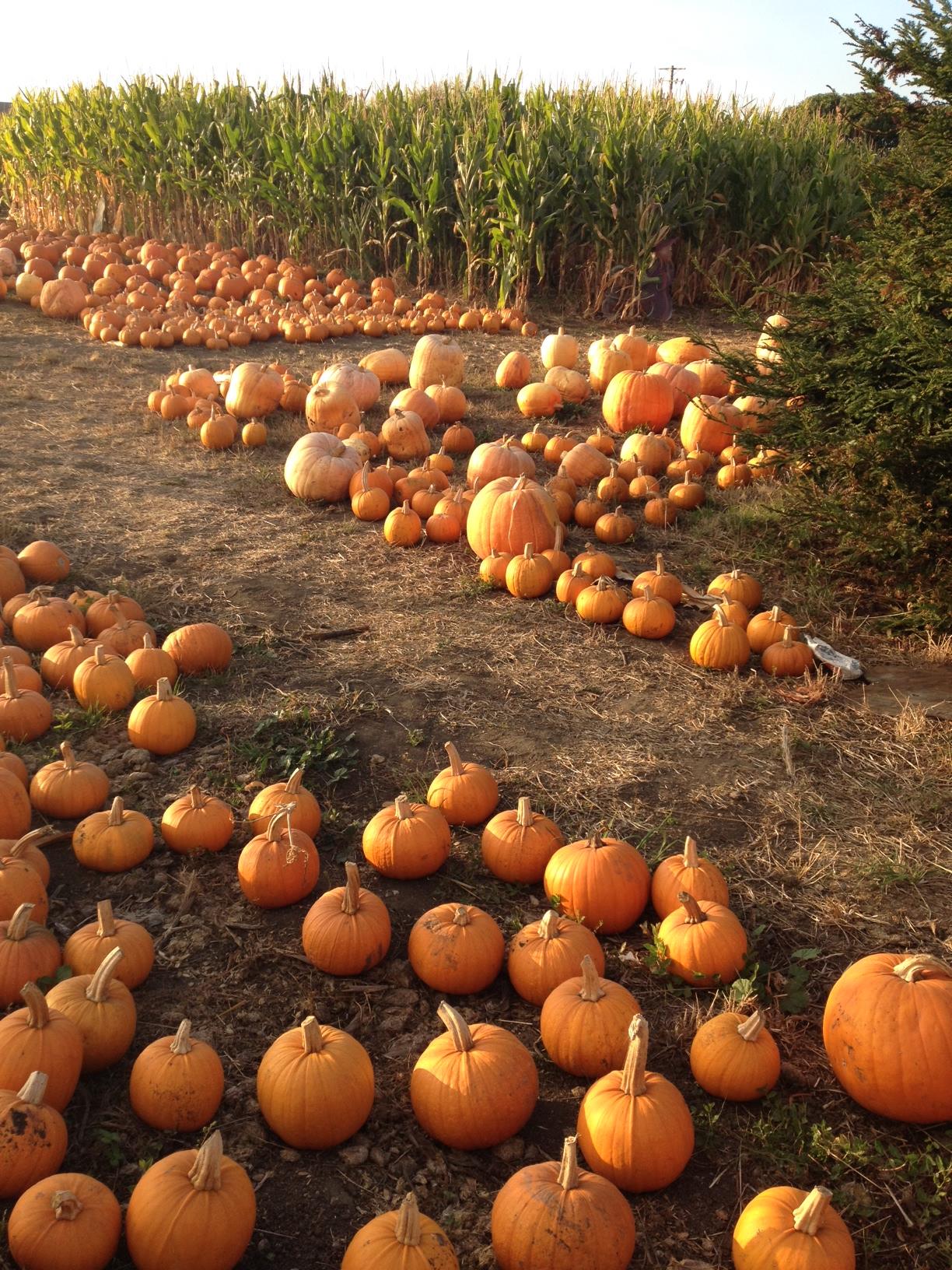 In my salad I skipped the pumpkin (bar the seeds in the dressing) and instead used a mix of orange veg including butternut squash, carrot and sweet potatoes. Other colours associated with halloween are black and green (think Wicked Witch of the West dressed in black with a green face), so I choose to incorporate black beluga lentils, black olives, green raw shredded kale, basil and pumpkin seeds.  I rather think the olive tapenade dressing looks like something that would ooze from a witch's nose. I can assure you however it tastes nothing like that.
Since I've found thus far on my Californian adventure that good quality meat and fish, is much more expensive than in the UK. It's inspiring me to be more creative with my plant based recipes, and try new ingredients. Beluga lentils cook in just 20 minutes and look a bit like caviar. They keep their texture when cooked so are perfect for salads such as this. A good source of protein, fibre and trace minerals.
Any left over dressing will keep for a few days, as will any left over salad.  Keep both in a airtight container in the fridge.
What are you cooking for Halloween??

Beluga Lentil, Kale and Orange Veg Salad with Olive Tapenade Dressing
Beluga Lentil, Kale and Orange Veg Salad with Olive Tapenade Dressing, combines autumnal colours, something to serve at Halloween?
Ingredients
Salad
4 cups of orange root veg, medium dice (choose from butternut squash, pumpkin, carrot, sweet potato). I used 1 carrot, 1 small sweet potato and the stem bit from a medium sized butternut squash
½ Tbs coconut oil, melted
Pinch salt
½ cup beluga lentils, rinsed
8 kale leaves (dinosaur, tuscan kale, cavalo nero), chiffonade
½ Tbs pumpkin seeds, toasted
Dressing (there may be a little left over)
1 cup / 100g de-stoned black olives
½ Tbs capers
1 clove garlic, roughly chopped
6 Tbs extra virgin olive oil
juice half a lemon
½ cup lightly packed (a small handful) basil
Salt / pepper to season
Instructions
Pre-heat oven to 200 C (400 F)
Toss the orange veg in the coconut oil and pinch of salt and roast in the oven for 30 minutes, or until softened. Remove and cool.
Meanwhile place the lentils in a small saucepan and cover with water and a pinch of salt by about 10 cm (approx 1.5 cups water). Bring to the boil, reduce to a simmer and cook for 20 minutes until tender. Remove from the heat, strain, rinse with cool water and set aside.
Prepare the dressing by putting the olives, capers, garlic, oil and lemon juice into a small food processor and blend to a smooth loose paste (you are looking for a pourable dressing not a chunky tapenade). Add the basil, and blend again briefly. Season, taste and adjust again if necessary. Olives and capers are quite salty so chances are you won't need much.
To bring together the salad first toss the kale ribbons with the cooled lentils and half of the dressing. Make sure the dressing is well massaged into the kale, adding more if necessary. Next stir in the root veg and transfer to a serving bowl, top with a sprinkling of pumpkin seeds and a further drizzle of the dressing.
Notes
serves 6-8 as side salad / 2-3 as a main with an extra element such as crumbled feta on top