Making smoothies with John Lewis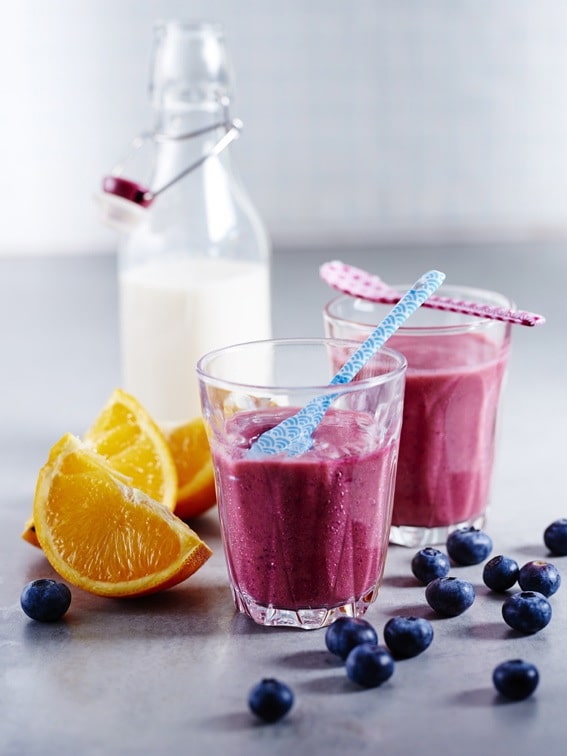 A few weeks ago I was invited to spend an evening with a host of other food bloggers to develop some smoothie recipes for John Lewis.  The evening started with a Q&A with Madeleine Shaw and Hip&Healthy's Saskia then it was time for use to get our hands on all the lovely fresh produce.  As ever, it was my aim to try and make the most of the produce that was best suited to the season we are in right now.  I came up with this beetroot orange berry smoothie.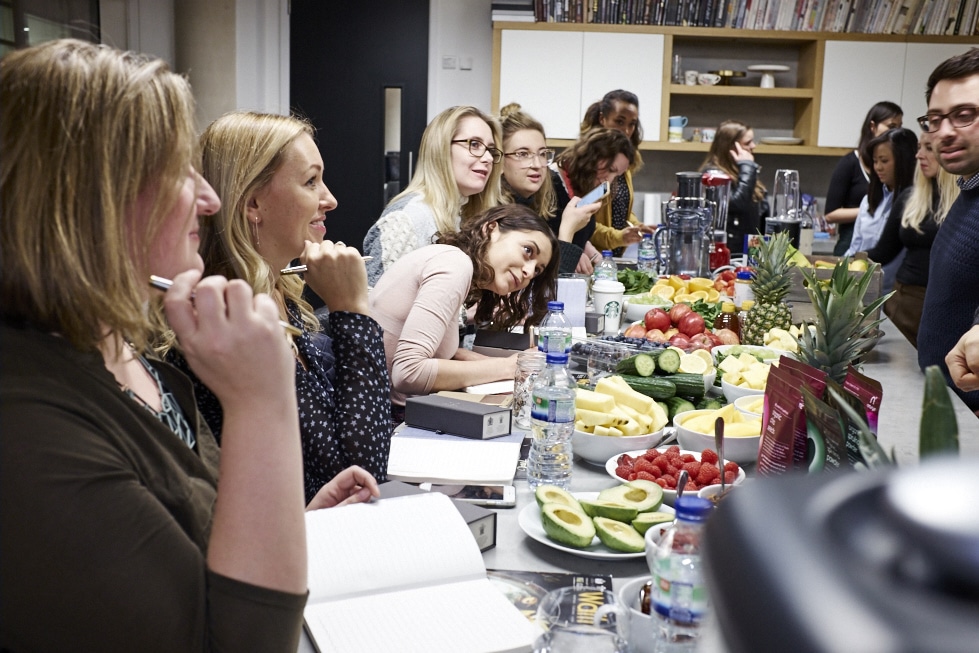 We all had the opportunity to have our smoothie creations styled and photographed by a team of professionals (what a treat to let someone take over!), especially as they were pros at using artificial light on a dark February evening – something I am certainly not comfortable with.
Here are some sneaky behind the scenes shots of my beetroot orange berry smoothie.  Sometimes it takes a while of adding things in and out of the shot – here some milk, a cheeky few blueberries and a cute spoon – till you get what you were aiming for, and the shot finally looks 'right'.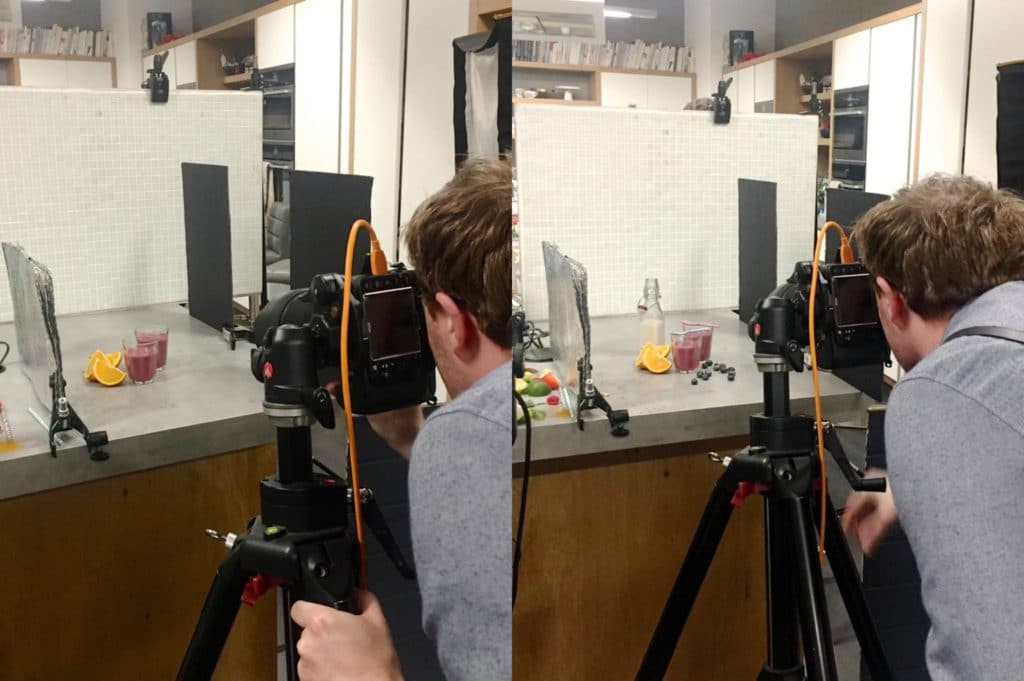 I decided to base my smoothie around beetroot, since it's one of few currently seasonal vegetables that work in smoothies!  To this I added half an orange for some citrus tang, a banana which is essential for smoothie creaminess and then a handful of berries for some extra antioxidants.  We had some fresh blueberries as well as frozen ones available to use, and you can choose either for this recipe. I really do prefer to use the frozen ones when blueberries are out of season and they fulfil a second purpose of chilling the smoothie right down!
Smoothies couldn't be easier to make, all you need is a good blender and of course John Lewis carry a wide range.
It was incredible how everyone at the event all came up with something different!  I hope you enjoy mine.  Here's a peek at everyone else's.

Beetroot, Orange and Berry smoothie
Beetroot, Orange and Berry Smoothie, a beautiful pink smoothie perfect for breakfast or a snack and filled with fruit and veg to get you feeling good.
Ingredients
1 large bulb cooked steamed beetroot, peeled
1 banana
half an orange, skin included, but remove the hard tip
Large handful frozen or fresh blueberries
3-400mls Almond milk
Pinch cinnamon
Handful ice
Instructions
Place all of the ingredients into a blender, and blitz until completely smooth. Pour into 2 glasses. Best served straight away.
Disclaimer: I was invited to the event as a guest of John Lewis and commissioned to create and share this smoothie recipe.