Special Events & Cooking Demonstrations
Event Catering
In addition to hosting my own supper club 'The Seasonal Suppers' I have collaborated with various brands and individuals to host joint supper and brunch events.
Examples of my recent work include;
Brunch Best Me series at Benk & Bo with Replenish You, hosted by Tally Rye, 2018-ongoing.
Yoga Brunch Club at 42 Acres Shoreditch, January 2019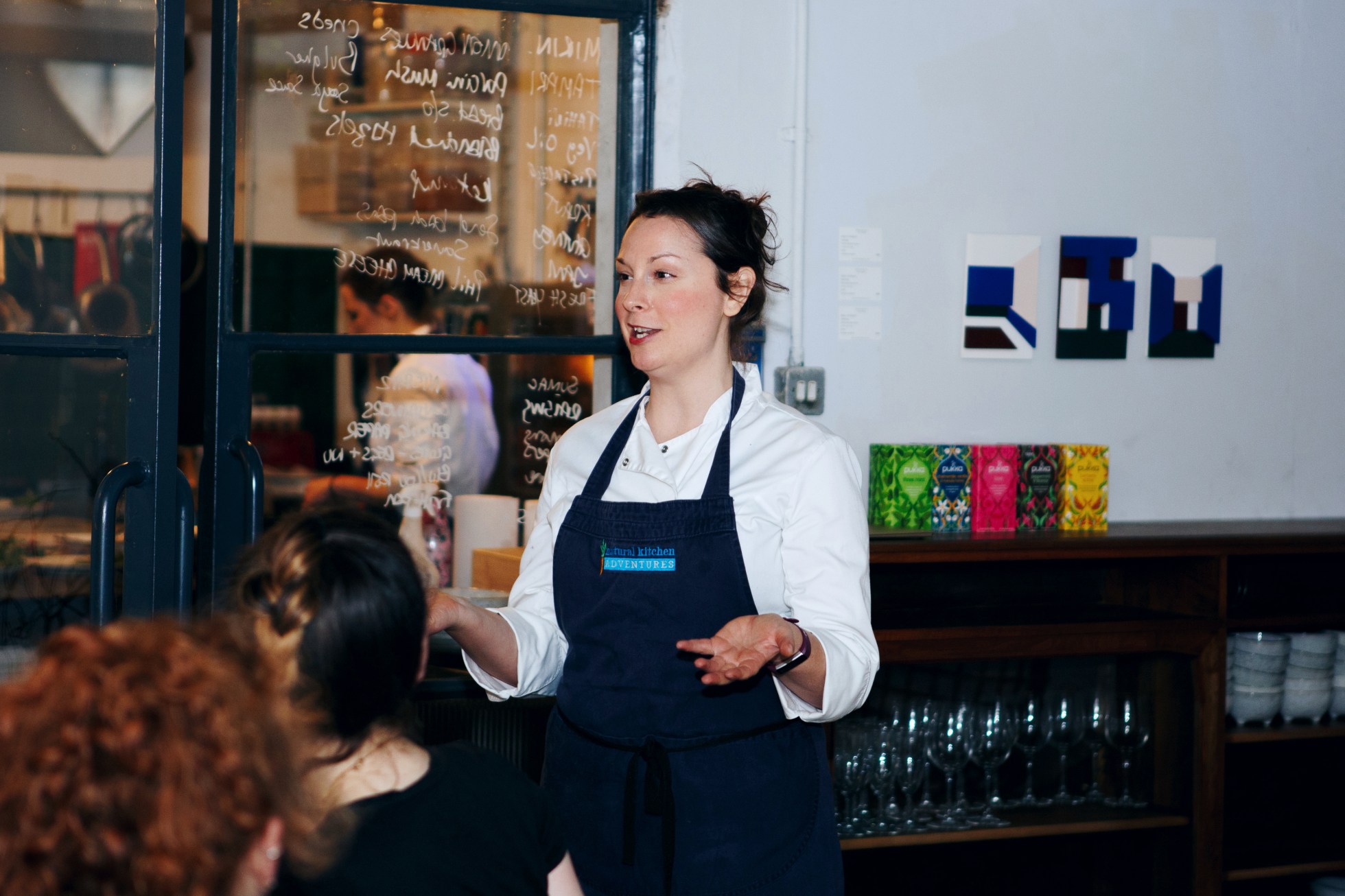 Cooking Demonstrations
As a confident public speaker, I have experience giving cooking demos at festivals and taught at cooking schools. Recent examples include The Big Retreat Wales May 2019, RHS Tatton Flower Show July 2018, Free from Festival for Doves Farm, July 2018, Ready Steady Brunch at Balance Festival, May 2018, Soho House private members event, Summer 2018.
I mostly like to talk about seasonal eating, but topics and recipes for discussion have also included the use of edible flowers in cooking, and adapting recipes for the free from community.