Do you need a chef for your retreat?
The dining table is where guests have the opportunity to come together, socialise and unite over food, 3 times a day, so it's no surprise that food plays a very important role in each and every retreat. However feeding a large group of people, sourcing food, and managing a budget can be a headache for a retreat owner, so why don't you recruit a specialist retreat chef to handle all of this for you?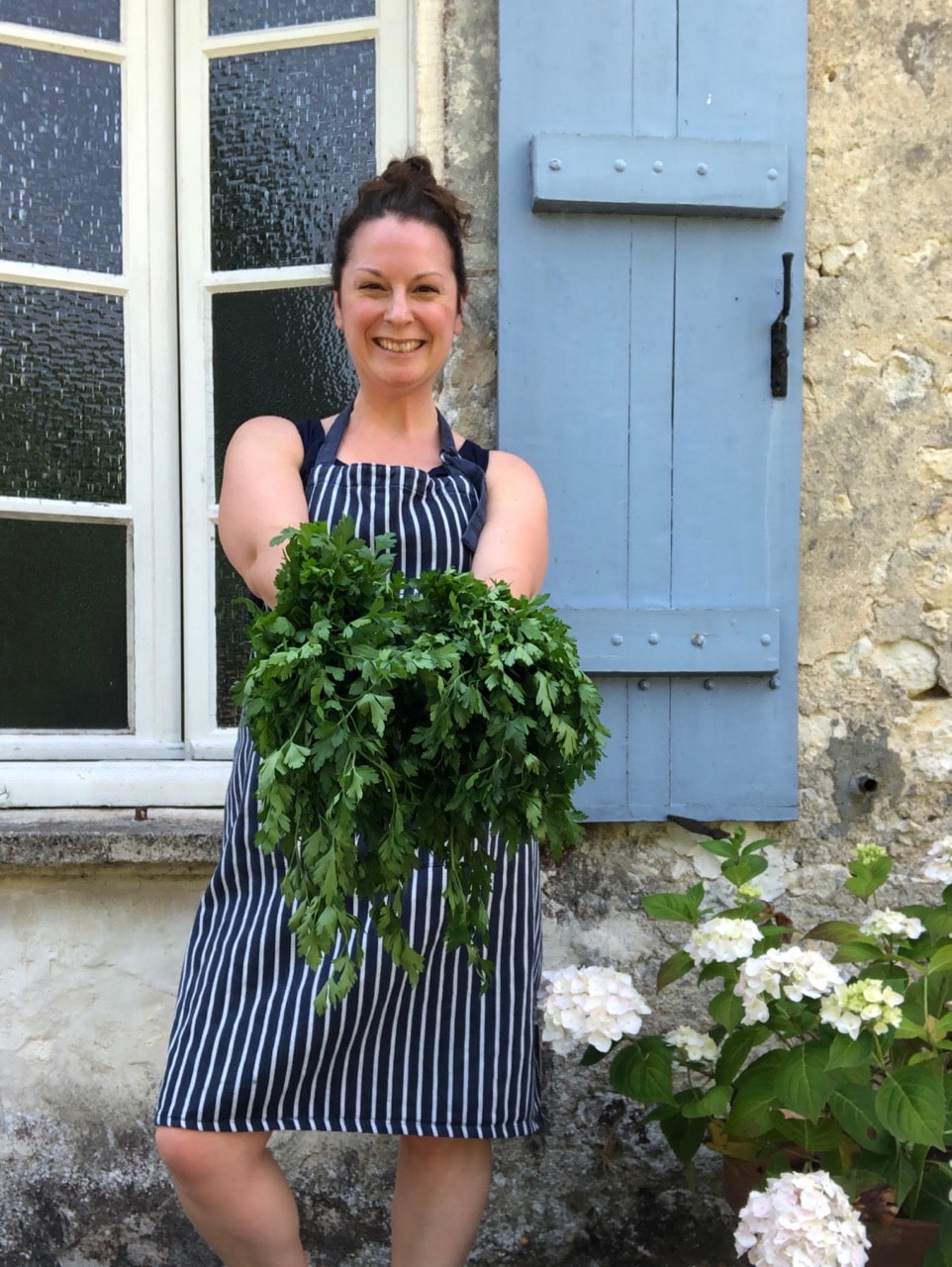 Retreats are my thing. I have been specialising in catering retreats for over 5 years, now and have catered over 50 retreats in that time. Retreats have ranged from short weekend getaways at a manor house in Somerset, to 5 nights in a private villa on the Amalfi Coast. They might have a yoga or fitness focus, nutrition or self-development, but good food is a common denominator.
Work as a retreat chef is varied from driving a left-hand drive car, negotiating European supermarkets, to managing serious allergies and of course plating up delicious food. Over 50 retreats I have gained a huge amount of experience to deliver you the best experience for your guests. I have also attended many yoga retreats as a guest myself, which is what initially drew me to the role, this enables me to fully understand the needs of a retreat guest.
I currently have a close relationship with the retreat company Replenish You, through which I have catered for influencers such as Tally Rye, Rhiannon Lambert, Alice Liveing, Alex Crockford and Lucy Mountain. I have also worked with the retreat companies Stretching the City, The Retreat Club and The Reset, and a number of individual yoga instructors on a regular basis including Chloë Faulkner and Katy Bateman.
My Food
My food is always vibrant, veg-centric and seasonally led, and I take inspiration from local foods wherever I travel; for example making the most of a sweet tray of apricots in South West France in June or the bounty of fresh fish from the fish markets of The Algarve.
I usually suggest a buffet breakfast and lunch, so guests can choose to fill their plates to suit their appetites, and then a plated sit down dinner for the evening meal so guests can enjoy the experience to the fullest. Long dinners with friends are always my favourite parts of a holiday, and provide an extended time to sit and chat, review the day and put the world to right! I often join the guests for dinner and am always happy to chat about my recipes and share cooking tips.
I have a non-diet approach to healthy cooking, and simply like to celebrate beautifully vibrant food that tastes as good as it looks.
I usually provide a vegetarian menu with the option of a pescatarian meal a number of times throughout the retreat pending budget.
I can provide vegan options if requested, and am always happy to tailor my meals to cater for allergies.
Sample Menu
For a UK weekend retreat, an early summer vegetarian weekend in Kent.
Breakfast Buffet
Scrambled eggs and smoky sautéed mushrooms, with local sourdough toast
Homemade granola with Greek yoghurt and roasted rhubarb, fresh strawberries
Selection of nut butters
*
Light lunch buffet
New potato, buckwheat, asparagus and edamame salad with harissa dressing
Grilled halloumi with mint & Homemade Hummus
Green salad
*
Three course evening dinner
Carrot pate with roasted cauliflower wedge, crispy cauliflower leaves and nigella seeds
Miso roasted aubergine with white bean mash, radish, onion and pomegranate salad, steamed green beans with toasted almonds.
Lemon posset with strawberry coulis, strawberries and amaretti biscuits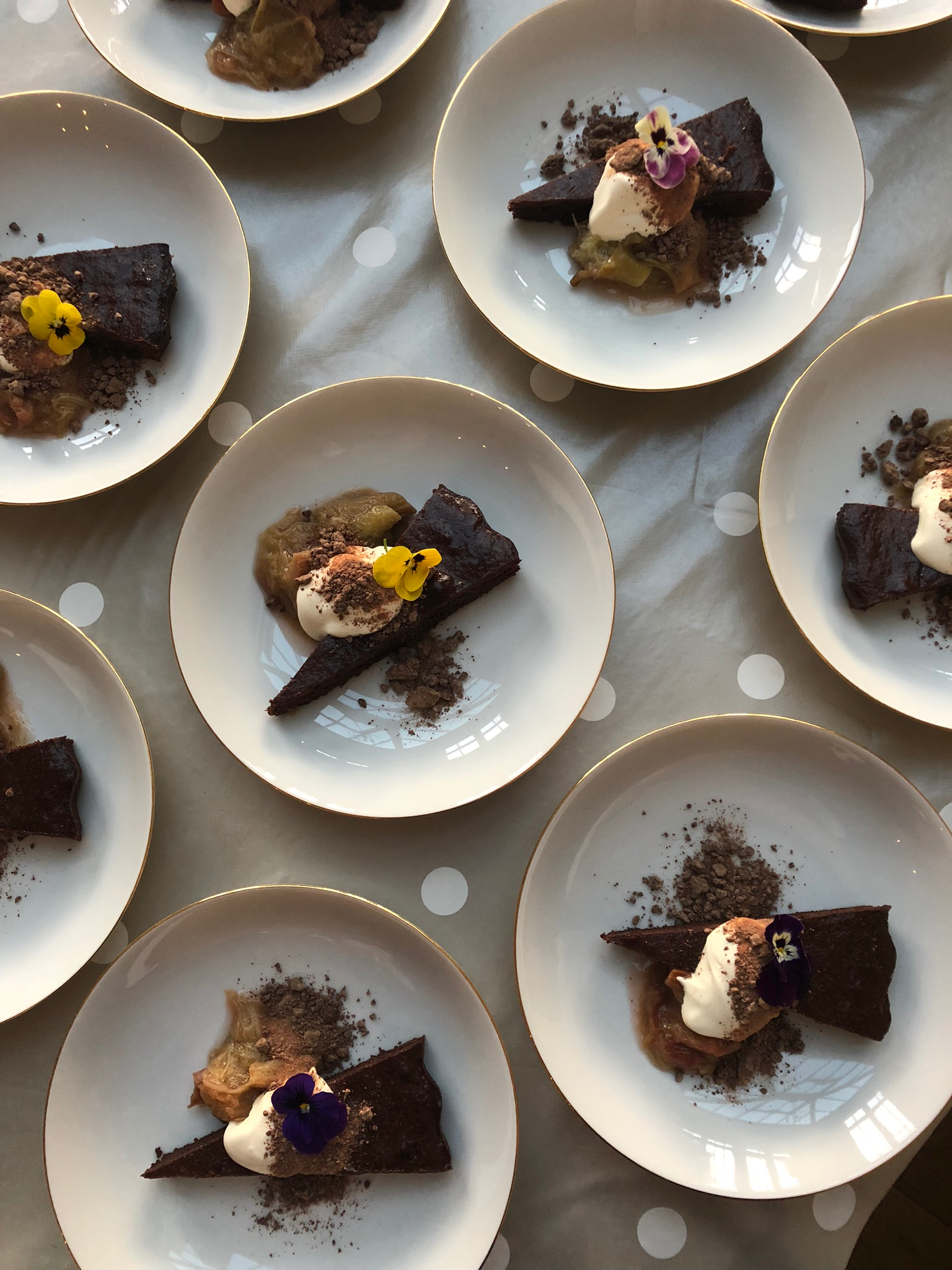 August 20-22 2021     Train Happy weekend retreat with Tally Rye, Peak District 
Due to Covid restricitions, I have not been able to work as a retreat chef since February 2020. My diary is wide open for 2021, so if you're looking for a  retreat chef get in touch. 

Ceri was an integral part of our retreat and her food absolutely wowed our guests. We all know what you eat can make or break a trip away and it was critical to get it right. Knowing Ceri was in the kitchen preparing incredible seasonal, locally sourced meals made our lives easier while running a busy retreat.
Hosting retreats with Ceri is an absolute treat that I always look forward to. Her food is nourishing, colourful and delicious without feeling too pretentious. The well thought out meals and combination of local and seasonal ingredients mean that myself and the guests are always satisfied, and often trying something new! I have discovered so many new ways to jazz up my vegetables and get creative in the kitchen thanks to Ceri's classes and easy recipes.
Ceri created beautiful looking and the most fresh and delicious dishes on the retreat. She pays such attention to detail with everything she does, and has a genuine passion for her work and willingly shares her knowledge and enthusiasm with her guests.
Want to work with me? Please contact me via email
[email protected]
for information on my rates and booking schedule.