Lavender, Rosehip & Coconut Face Oil; Homemade Beauty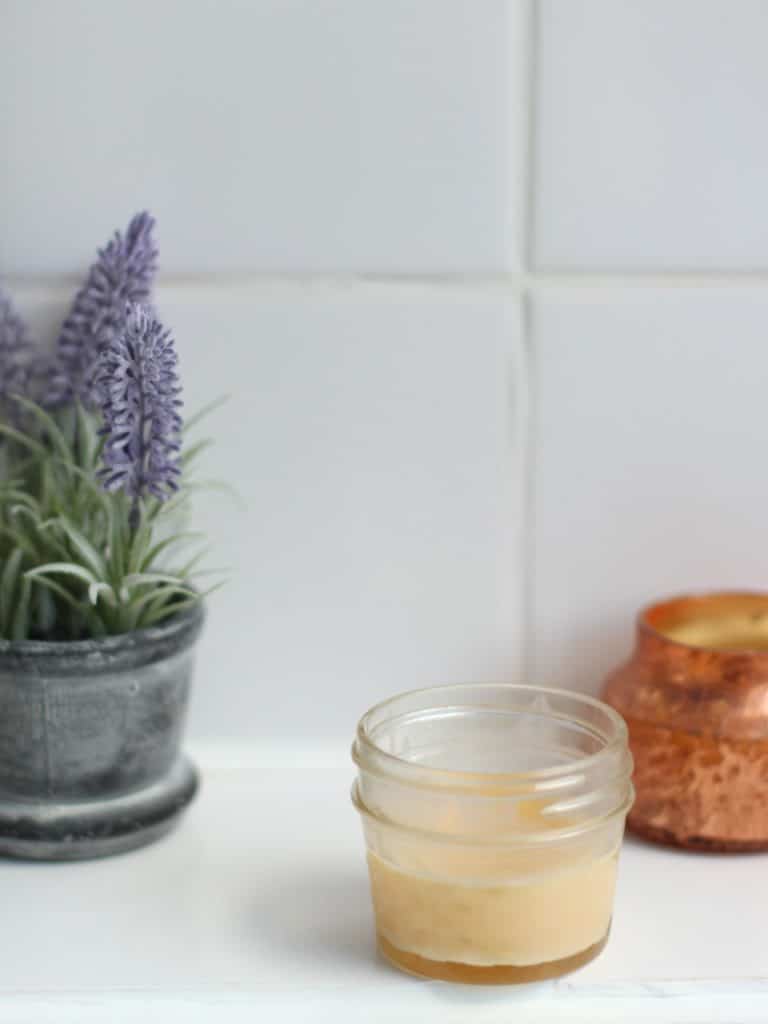 A while back I wrote a post about my natural beauty regime.  Since then I've been keen to have a go at making up my own products – in particular a moisturiser or face oil – so have been doing a bit more research on what ingredients to combine which will suit my skin. This article is a great resource from which to start.  Or, If you want to do some more in depth research there is a fantastic book by Neal's Yard on Essential Oils.
For my face oil recipe I settled on Coconut oil (base oil), Rosehip oil (bonus oil) and Lavender oil (my essential oil). Rosehip oil, the bonus oil – adds an extra therapeutic dimension to the moisturiser. Rosehip oil is extracted from wild rose – Rosa Mosqueta.  The hip is the fruit of the plant.  It contains fatty acids (omega 3,6,9), antioxidants, beta-carotene & vitamin C.  It's known benefits are helping to keep skin supple, reducing signs of ageing and reducing scars particularly acne scars for example.  I choose rosehip oil because I have a number of scars on my face – some from the ridiculous acne I suffered in my early 20s and others from a road accident 7 years ago.  I wish I'd started using rosehip oil way back then instead of Bio oil (which doesn't work by the way).  Bonus and essential oils are available from health food stores, or shops like Neal's Yard Remedies.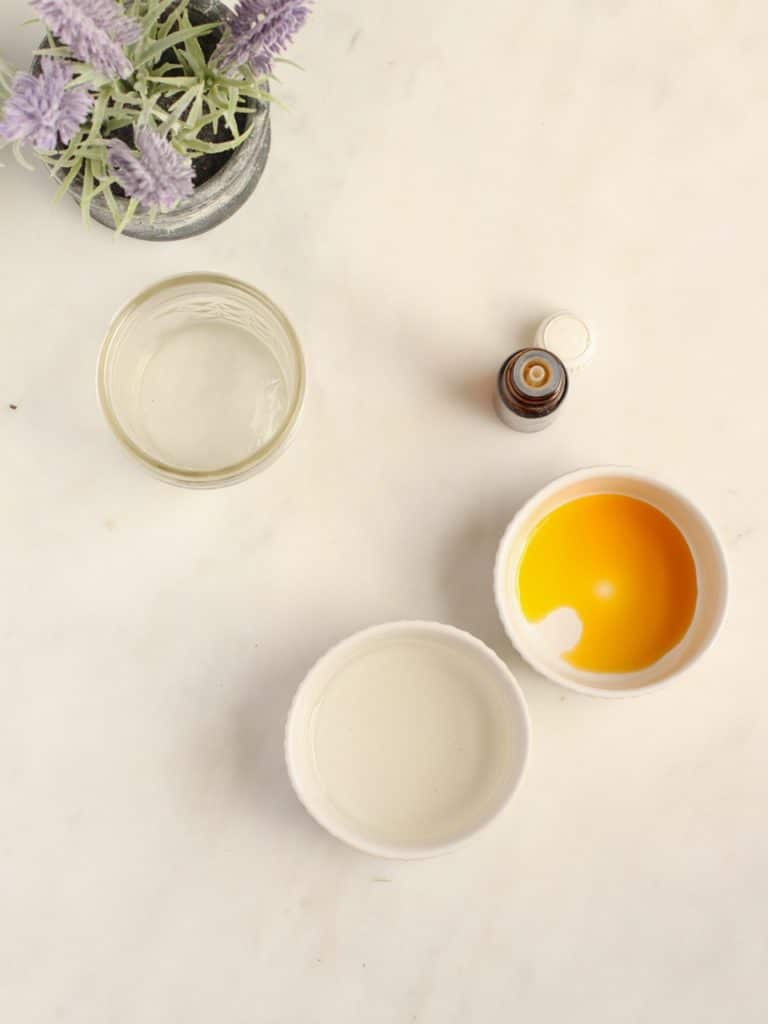 Here's my coconut face oil recipe which will make up a small pot.  You can of course up or downscale these quantities to fit whichever pot or glass jar you have to hand.  Oh and many people tell me coconut oil doesn't work for their skin (just like it doesn't work on my hair I am sure).  Have a play around with different base oils to see what works best for you or even at all.  Don't forget we're all different.  I also like using almond oil but the finished product will be runny as almond oil isn't saturated like coconut (solid at room temp).

Lavender, Rosehip & Coconut Face Oil
A simple recipe for homemade lavender, rosehip and coconut face oil / moisturiser. My skin loves it, and the lavender smells amazing.
Recipe type:
Beauty Product
Ingredients
4 tablespoon coconut oil, melted
2 teaspoons rosehip oil
6 drops of essential lavender oil
Instructions
Mix all of the oils together in a small jar and give a good stir.
Storing the oil at room temperature is fine. It should solidify however in warmer climates it will remain a liquid.
When ready to use pour (or scoop out if the oil has solidified) a drop into your hand, warm on the palm of your hand with your fingers, and massage into your face after cleansing in the morning and at night.
Notes
To melt the coconut oil I usually put the entire glass jar into a saucepan of simmering water and wait until enough oil has melted at the top before measuring out the amount I need.